Book launch ceremony of Brief History of Union Movement in Non-Life Insurance Industry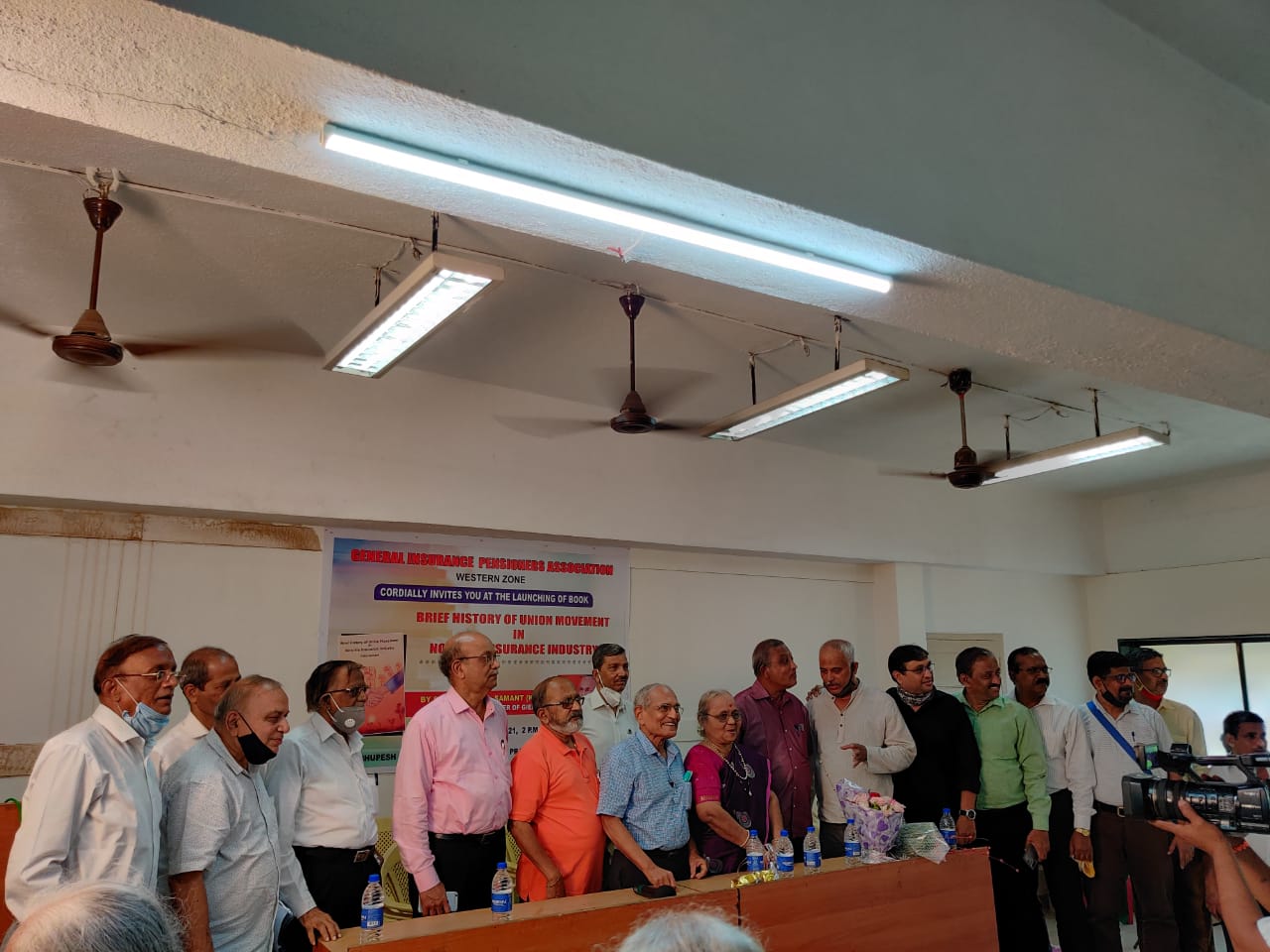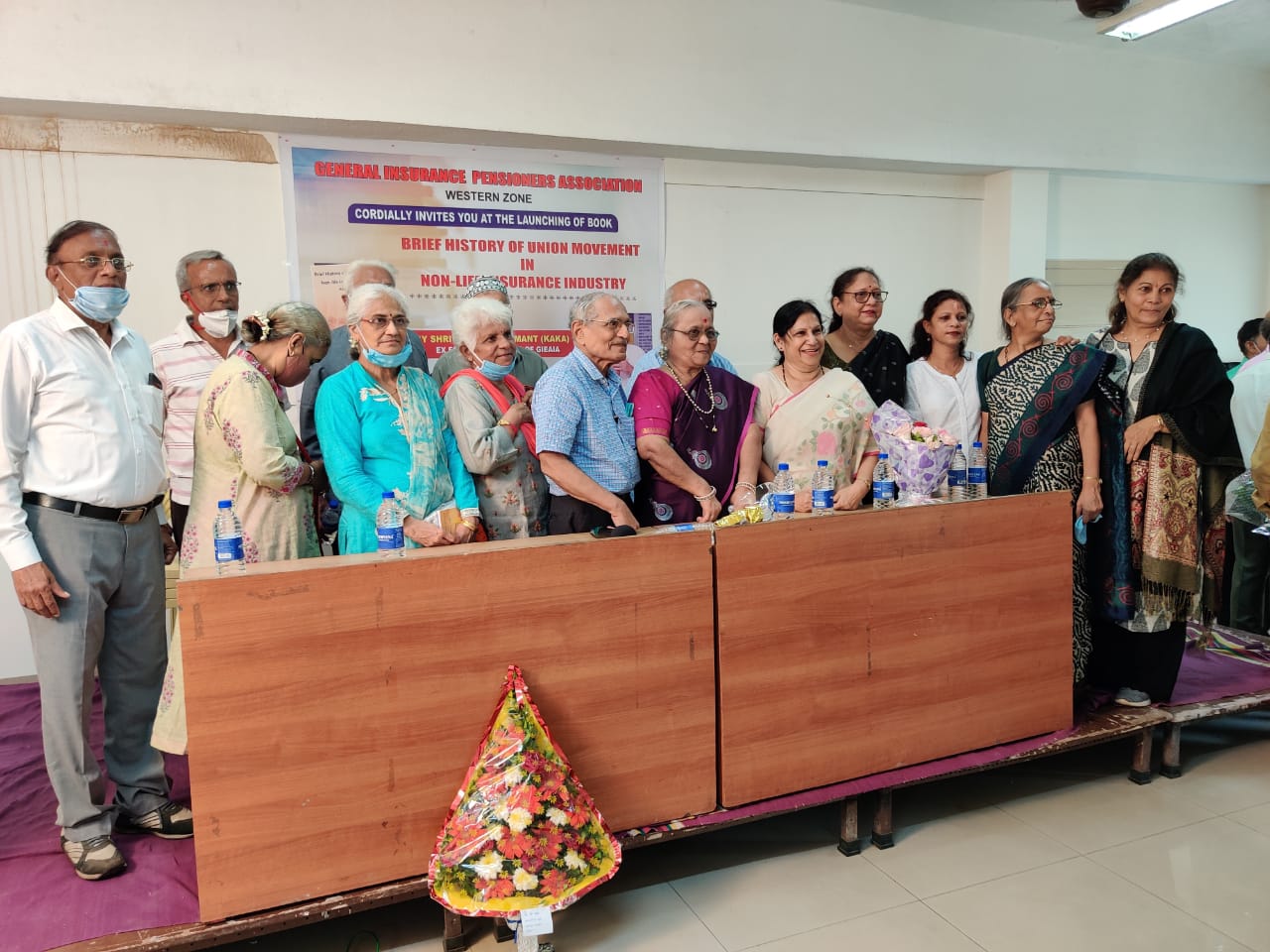 At the inauguration of the Book launching/release ceremony of: "Brief History of Union Movement in Non- Life Insurance Industry" by the most respected and revered Shri Keshav S Samant (Kaka) Ex- Forefront Leader of GIEAIA, held at Prabhadevi, Mumbai, on 31st July 2021.
This function was attended by great Old Personalities of our General Insurance Industry as well as Others like Mr. Shriranga Samant ( Ex- DGM of New India Assurance Co. Ltd),
Mr. Dilip Deshpande ( Ex-Chief Vigilance Officer of MTNL).
It is a book presented with Facts of actual Struggles/Pains undertaken by this Union ( First and Only One at that time) which took Sole interest in Providing necessary/ essential benefits to the Employees of this Non- Life industry.
We thank Shri Kaka Samant and their team for providing us an insight/understanding of the activities of the GIEAIA Union carried during their time, which may help us in the future. Thank you once again