A memorandum handed over to Hon. Minister State For Finance highlighting the long pending problems like Increase of Family Pension to minimum 30% of basic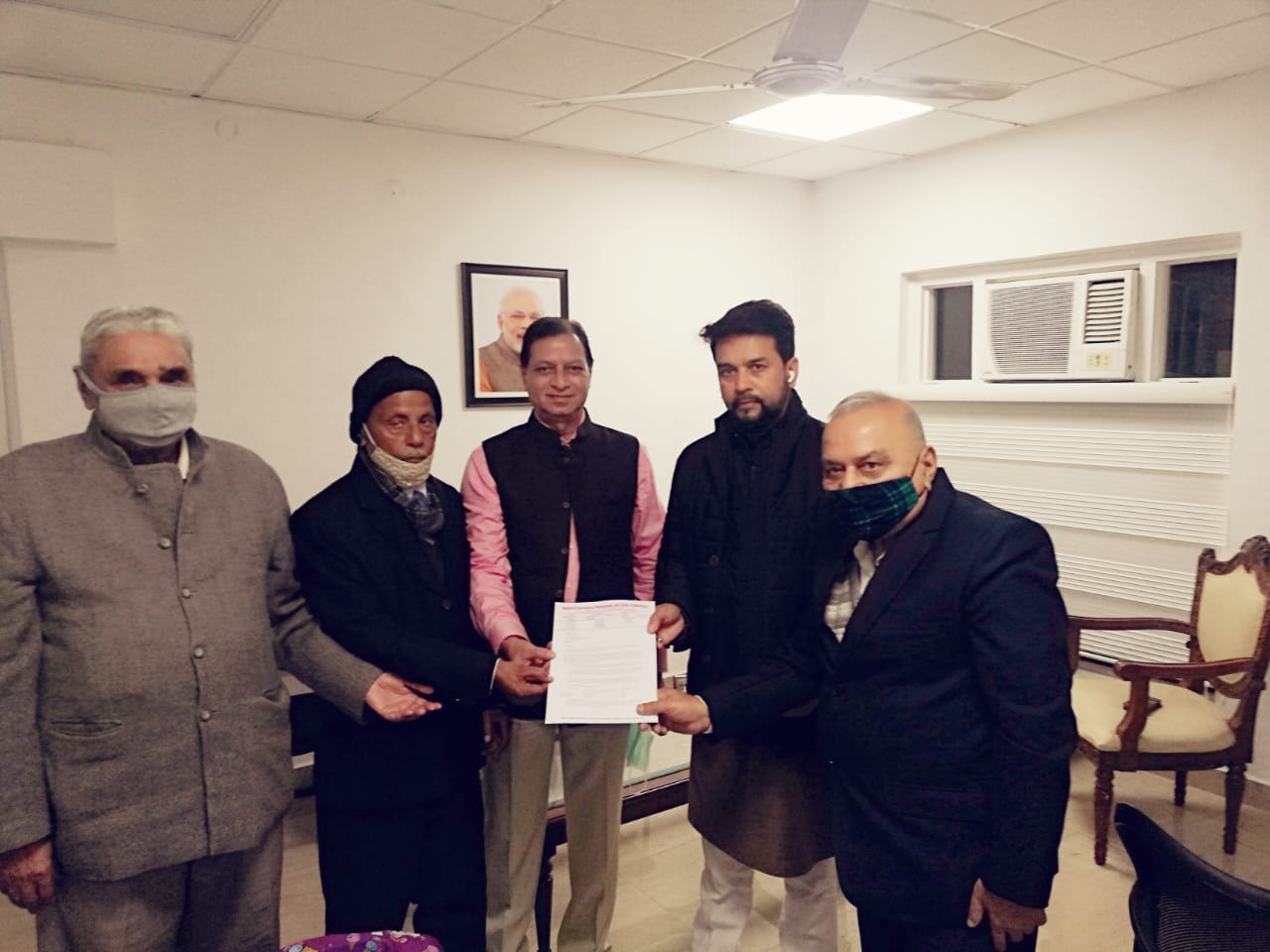 Delegates from GIPAIF consisting of (L -R) Mr. R S Tuteja, Mr. NP Upadhay, Mr. Sham Mathur, Hon Minster, State For Finance Mr. Anurag Thakur, and Mr. U. Banerjee. Mr. Rajnish Pandey was also present. A memorandum was handed over to Hon. Minister highlighting the long-pending problems like Increase of Family Pension to minimum 30% of basic, removal of different rate of DR, Updation of pension, better medical facilities, Removal of GST from Mediclaim Policy and various other issues. Hon Minister after listening carefully assured the delegation that he would go through the all issues and assured to take necessary actions and inform us about the development. Before meeting the Hon. Minister yesterday delegation met GIPSA CE and their officials on the pending issues including giving one more option for Pension to a few left out TAC retirees.
We also argued on giving two years' notional benefits at the time of fixing their basic pension to those specialised officers who are recruited by the industry by relaxing their age limit from 28 to 30. We have insisted GIPSA to consider the proposal of paying mediclaim insurance premium in monthly installment. We also met the CMD of Oriental Insurance earlier and requested her to take up our pending issues with GIPSA. She was sympathetic and assured to take up various problems of pensioners in the GIPSA GB meeting. Before that, we met HITPA CE and their officials and highlighted various day to day problems facing by retirees. New CE Mr. R R Singh and his team assure to take necessary steps to reduce the hardship facing by retirees especially cashless facilities hospitals number should be increased and hospitals should refund the deposit if taken in advance within 15 days from the date of discharge.
Dear Pensioner friends, GIPAIF is vigorously following up to solve most of the problems at the earliest. Don't be carried away by any unauthentic msg sent in WhatsApp or through circular. Your organisation has the capability of achieving the pending important issues. We need your support and cooperation.
Be prepared for struggle and some action programs as you have done in the past. We are retired but not tired.
Wish you and your families a Happy New Year.
U. Banerjee. General Secretary.