Submitting memorandum regarding family pension increase and other issues of pensioners to Additional Secretary (DFS) Mr. Debasish Panda..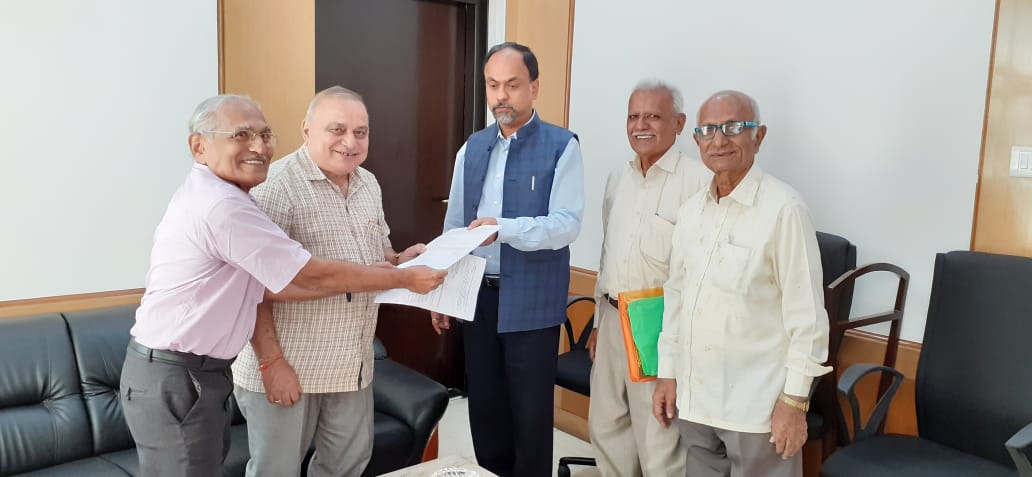 Sub:- our submission to you on 13th November 2019 at Mumbai.
Sir,
We are extremely thankful to you for granting us some time in your busy scheduled at camp Mumbai.
In the meeting we submitted to you a set of documents with our letter dt. 13th November 2019.
On the issue of enhancement of Family pension @30% we opined that cost involved will be negligible.
On the matters of A) increase exit limit of enhanced Family pension on death of an employee while in service, B) 100% dearness increase to pensioners retired prior to August 1997, C) granting on enhance pension to very old pensioners you assured us to look in to these issues which require amendment of pension scheme.
On the question of extending one more option to TAC employees/retirees you confirmed that Government is aware of the issue.
As far mutual consultation between General Insurance Pensioners All India Federation and GIPSA companies you assured to find out from GIPSA & decide.
By this letter we once again urge the Ministry to take early favourable decision in these issues.
We also requested you grant us meeting in early next month in New Delhi.
Yours sincerely
U. Banerjee
Gen. Secretary