New Year's Meeting of Oriental Pensioners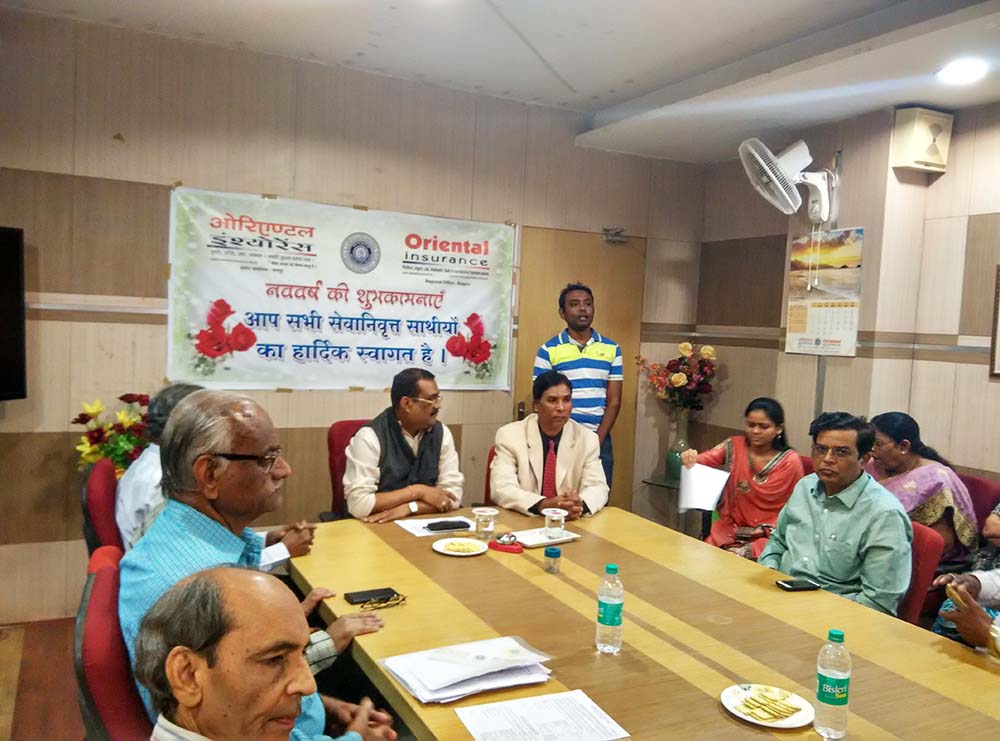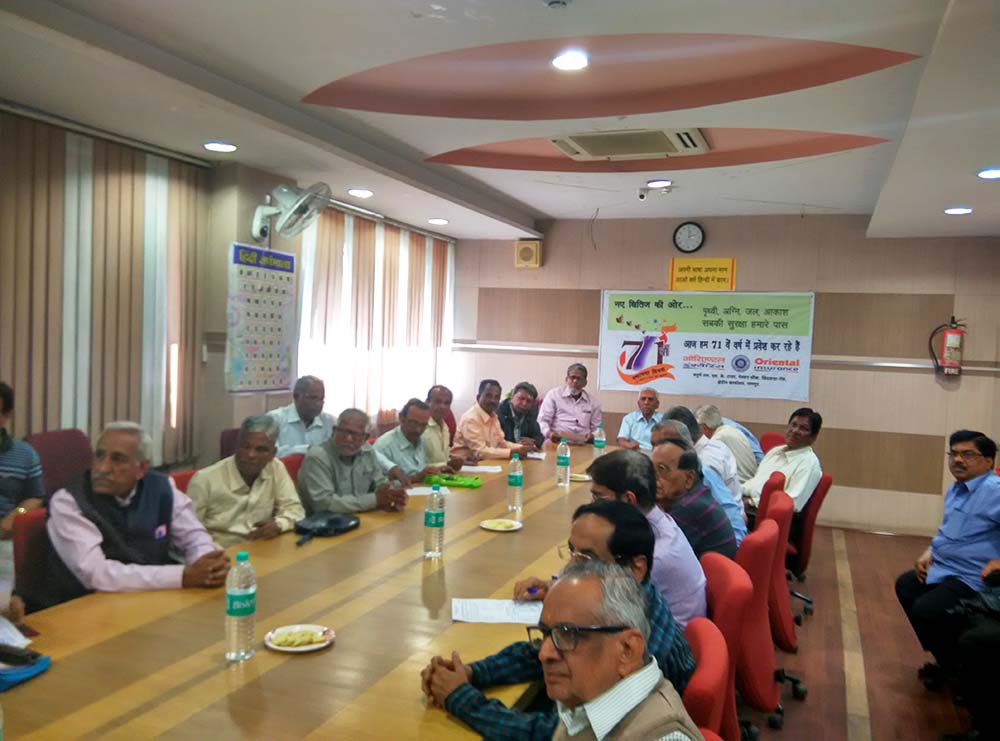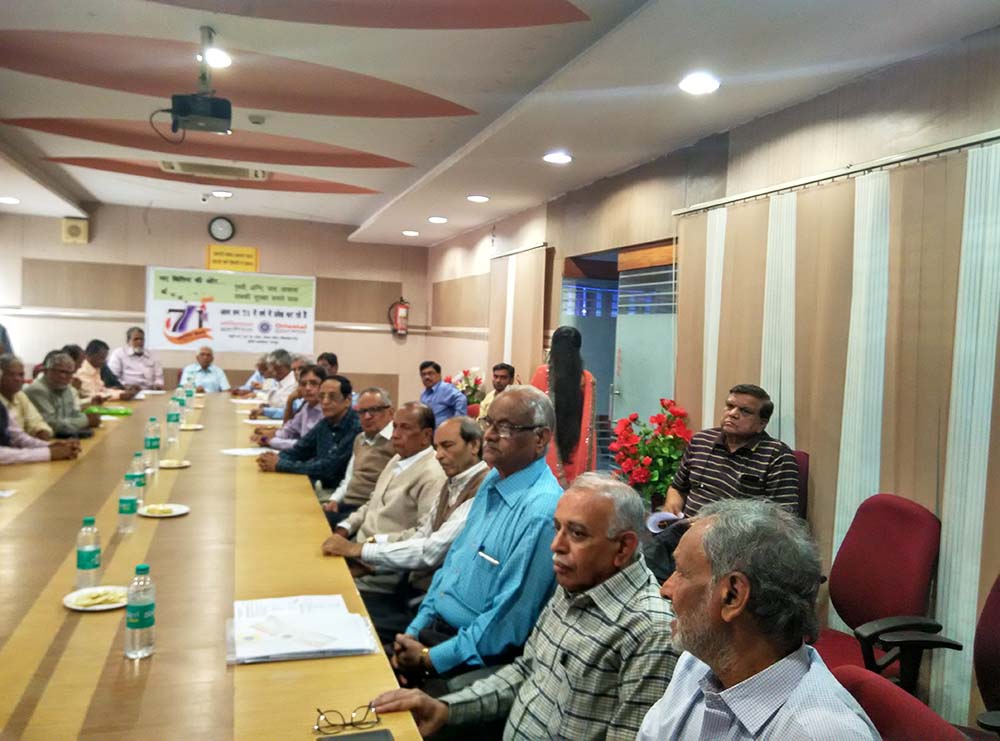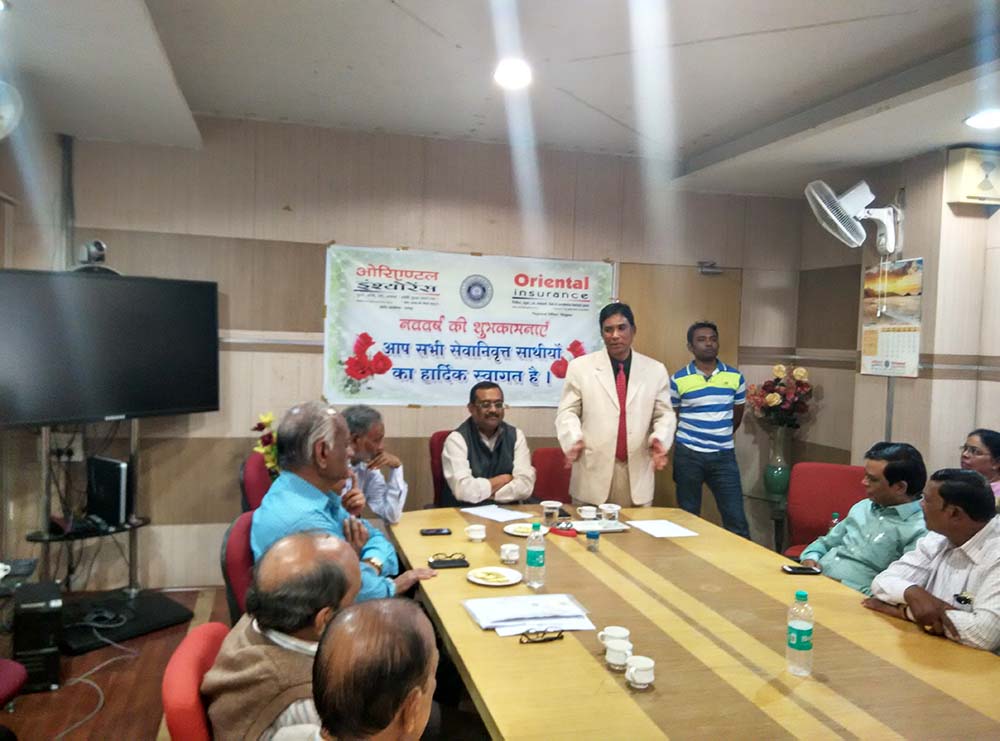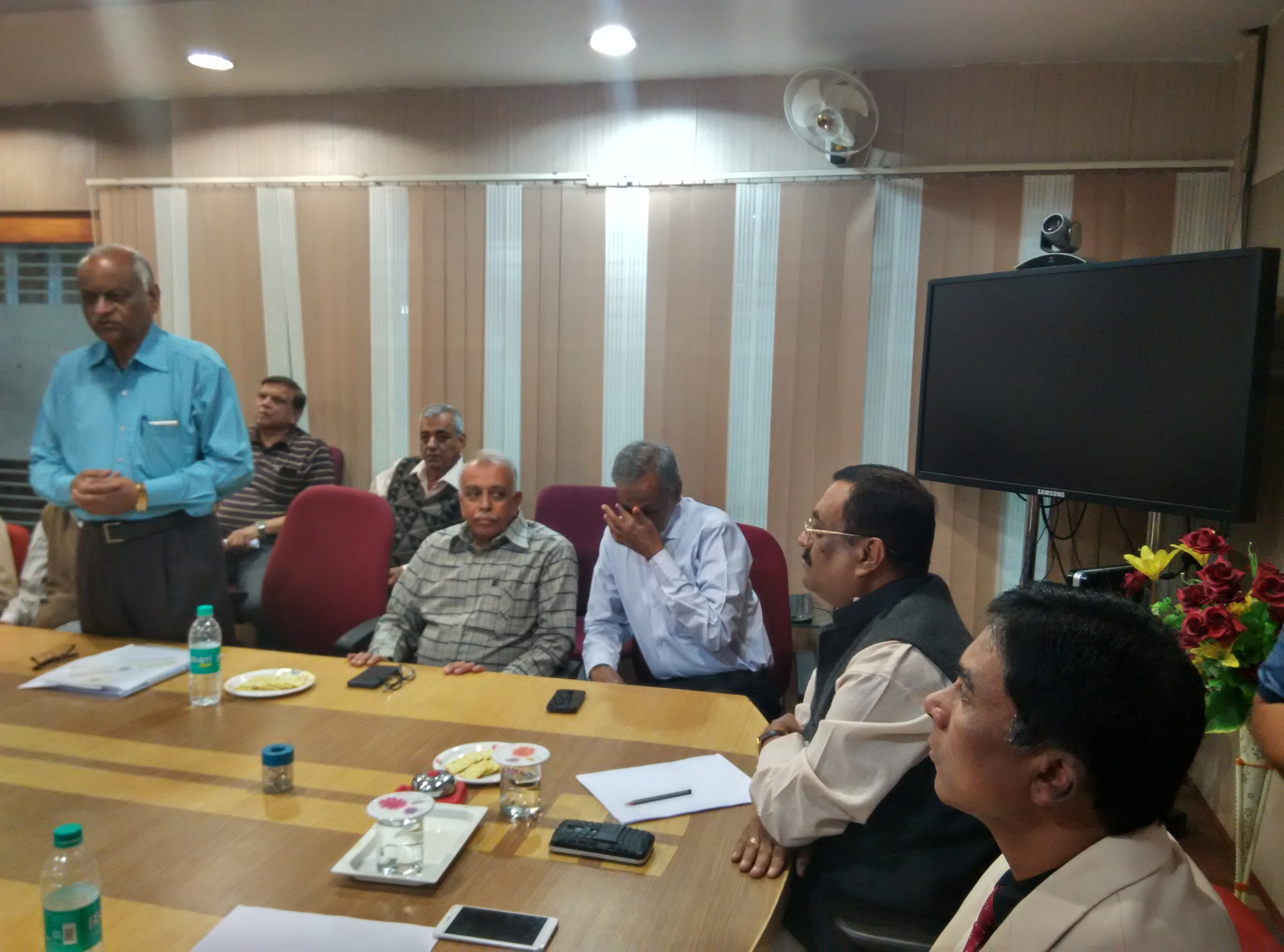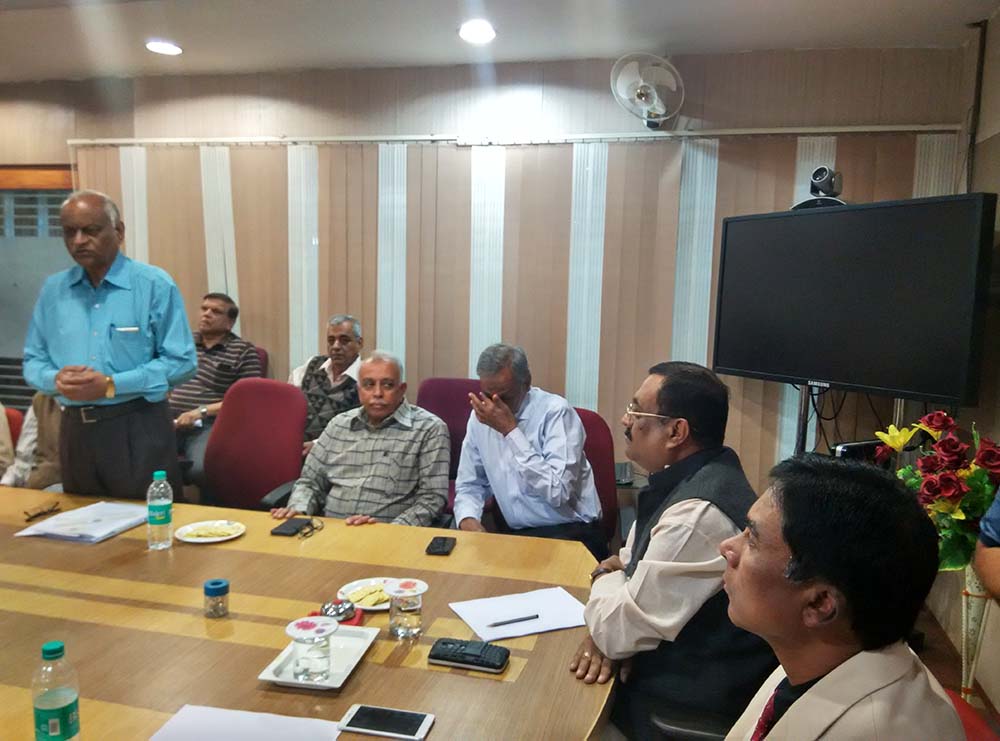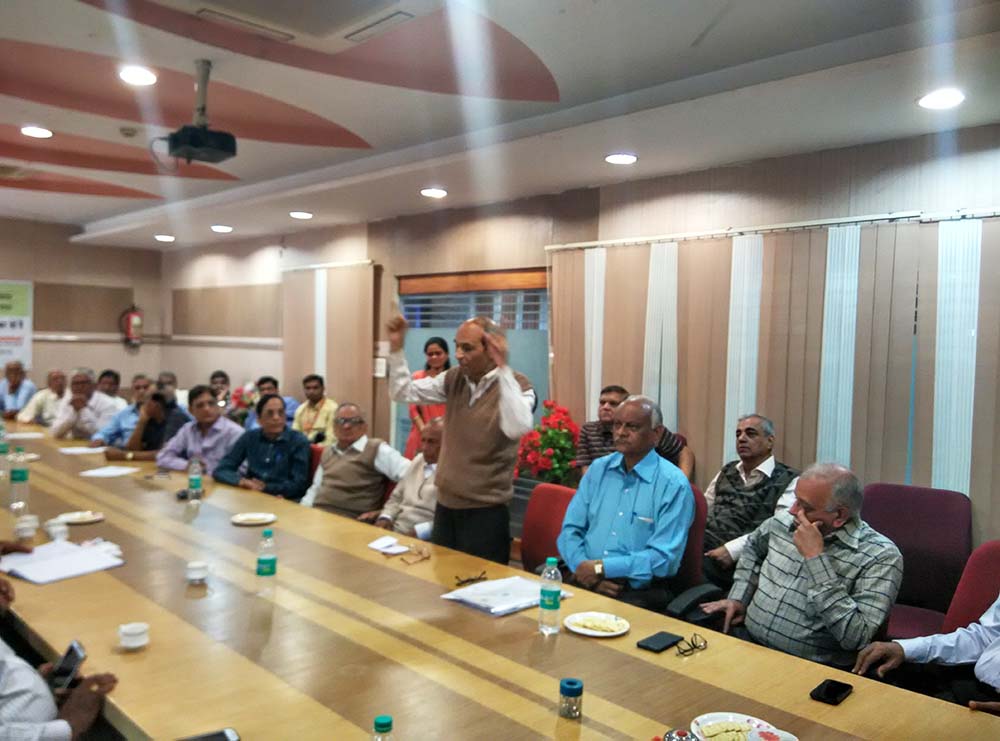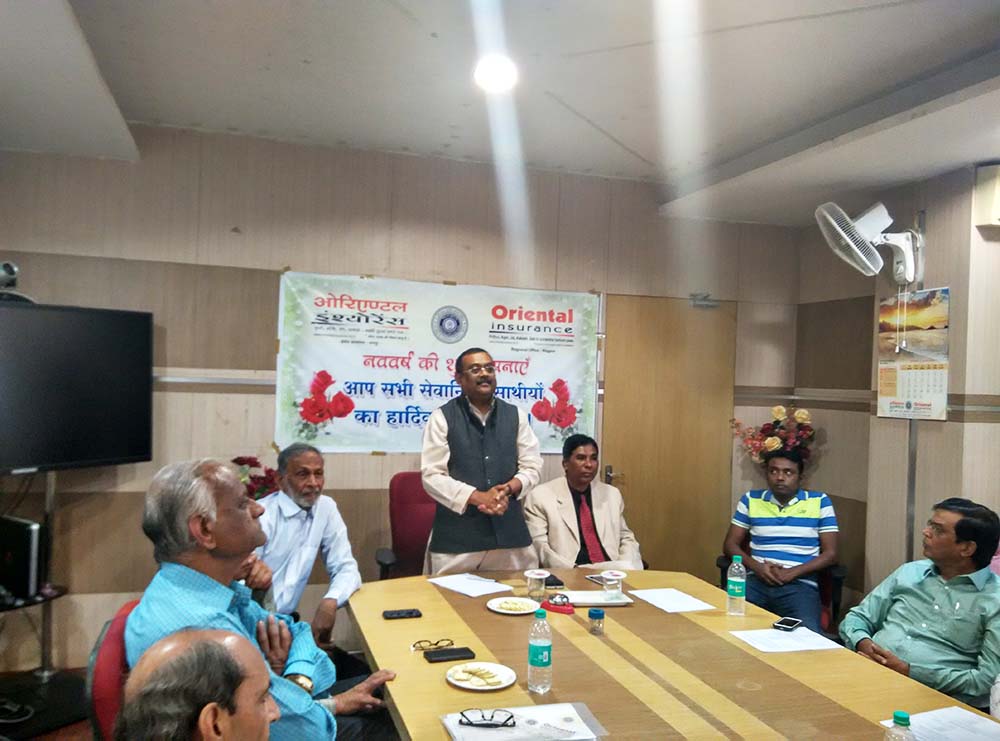 Dear Pensioners,


New Year's Meeting of Oriental Pensioners was held at R. O. Today at 11.30 A. M. In Their Conference Hall.. Meeting was attended by more than 50 pensioners and all of them submitted their life certificate in one go. This time pension Dept.R.O updated particulars of pensioners in prescribed life certificate and sent to all 200 pensioners for submitting the same in offices.
During the meeting Mr. A. M. Kulkarni briefed on the following matters.
1)New india is issuing I. D. Cards to all Pensioners and their spouse as advised by GIPSA in the month of Nov'2017.As such Oriental Management should also follow same procedure as decided by GIPSA as early as possible.
2)Many pensioners /family pensioners are not having pension payment order with them. We have therefore requested for necessary exercise in this regard for providing P. P. O. along with pension calculation sheet to all for their information and which will be helpful in future.
Mr.P.K.Dharamthok in his speech clarified and replied many questions raised by pensioner regarding Mediclaim Problems. He has also informed that L. I. C. has increased E. S. I. to 5, 6 and 10 lacs, so also in G.I.C., G. I. E. A. I. A. and G. I. P. A. India Federation has already takenup this issue with GIPSA for early decision in the matter.
Mr. K. K. Joshi in his speech explained provisions of Income Tax Deduction and educated pensioners about what steps to be taken by Individuals when pension is not credited in Bank A/c within 3/4 days time. Mr. Arun Jaiswar CRM, Mr. Bishoi, RM, Mr.Kamble A. O. and other officers from pension Dept welcomed all pensioners and wished A Very Happy and Prosperous New Year 2018. All Officials of OIC assured their full co-operation in solving pensioners problems in future. Calenders and Diaries were distributed to all. Meeting was grand Get together Function, satisfactory and ended with Lunch.
Thanks to R. O. Nagpur .
Avinash Pultamkar
Working President.
Nagpur Unit